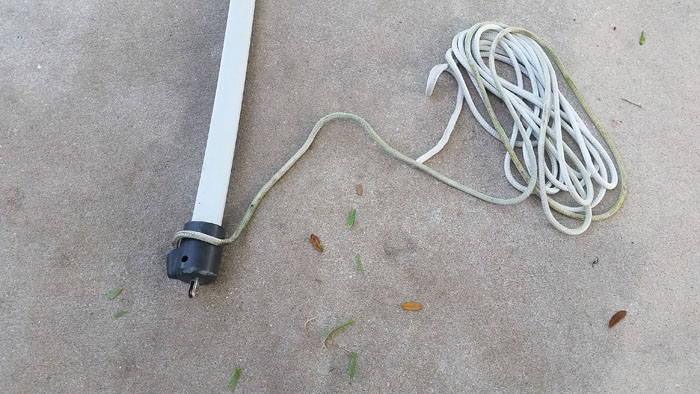 I lost a boat in Hurricane Irma. I took some items off in anticipation, but have purchased another boat to replace it. Of course these items don't fit the other boat, so I am selling off what I was able to grab before the storm came in. A lot of these items are in very good condition or better. I don't want to go back and forth dickering, I am just putting low prices on these items and looking to sell them. I really don't have the time for this, so I would like to just get this all out of the garage.
Shown above is the top end of a CDI FF2 Furler. Click here to see details.
If you have visited this site before, refresh the browser and look again, as I have sold many items recently and added some others.